Burnaby, BC - Paladin Risk Solutions Inc. (PRSI) introduces Bill Hayman, as Client Services Manager for Surveillance Investigations in Kelowna, BC.
Bill is a veteran in the investigations industry with over 35 years of experience. He is an accomplished Senior Investigator and team leader with extensive knowledge in conducting investigations and managing surveillance field operations.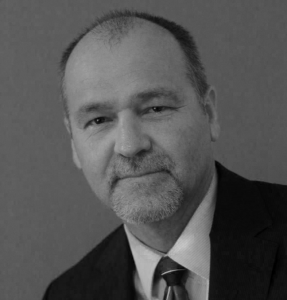 As Client Services Manager, Bill is responsible for overseeing surveillance operations in the Southern Interior, asserting client relationships, and supporting the insurance and legal sector with solutions for their investigative needs. He has a firm understanding of the Criminal Code of Canada, Charter of Rights and Freedoms privacy legislation, and statutes that provision the PI industry and he is well-versed in judicial procedure, having provided testimony in both criminal and civil court matters.
Bill is a licensed Private Investigator in British Columbia and a Former Certified Fraud Examiner. He obtained his education with a Bachelor of Arts Degree in Criminology from Simon Fraser University in 1985.  From 1988 to 2015, Bill owned and operated Sterling Pacific Investigations, a private investigation firm based in Victoria, BC. He managed an office and a team of Investigators and built strong client relationships providing a vast number of insurance claim investigations and reputable results. Prior to joining Paladin, Bill relocated from Vancouver Island to the Southern Interior of BC, where he held the role of Branch Manager from 2015 to 2020.
Bill is well-regarded by clients and fellow industry professionals for his dedication, motivation, and focus. Bill looks forward to re-connecting and to introducing the expanded services offered by the Paladin Group of Companies.
You can reach out to Bill directly via:
phone: 250-826-6210
Email: bhayman@paladinrisksolutions.com