OPERATE WITH CONFIDENCE
Paladin Risk Solutions provides world-class, professional Technical Surveillance Countermeasures programs and Counterintelligence services that allow you to transfer sensitive information safely and securely.
Our Kestrel® Certified Technical Operators (CTO's) engage the Kestrel® TSCM Professional Software leveraging the most advanced RF sensor-based Software Defined Radio hardware technology, and providing functionality far beyond typical commercial spectrum analyzers.
Operate confidently, knowing that your valuable information is secure, your reputation is protected, and your communication remains private.
MINIMIZE RISK
Paladin's retained identification and detection sweeps identify vulnerabilities or compromises in corporate offices, third-party meeting rooms, board rooms, private residences, aircraft, vehicles, and vessels. As due diligence and best practice, we recommend that TSCM detection is implemented to exchange sensitive information between stakeholders. Important events such as Board Meetings, Shareholder Summits, Private Consultations, and Conferences benefit from recurring sweep detection.
Paladin is a trusted partner of Fortune 500 companies, C-suite executives, high-net-worth individuals, government agencies and corporations for our highly specialized TSCM program. The Kestrel TSCM® Professional Software is ideal for the intelligence community, executive protection, counter-terrorism, managed Remote Spectrum Surveillance and Monitoring, and many other demanding applications within law enforcement, government, military, space, and spectrum regulatory agencies at a national security level.
Minimize the risk of revealing valuable information and the possibility of a technical security compromise.
Kestrel® Certified Technical Operators (CTO's)
Identification and detection (bug sweeps) of hidden audio and video devices
Technical Threat Assessments
Report and Recommendations
Consultation, Advisory and Security Management
---
BENEFITS
Private transfer of sensitive information and secure communication

Operate confidently

Professional, ethical, and experienced operators

Maximum confidentiality assured through regularly scheduled detection sweeps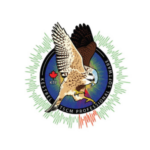 Contact our experts directly for a FREE CONSULTATION with same day response: