We are pleased to announce the addition of Tim Houghton to the Paladin Risk team. Tim is a value-driven professional who brings a wealth of knowledge and real-world experience to the organization. As an industry leader, Tim provides strategic direction and management expertise while maintaining a get it done attitude to project execution.
Exceptional Experience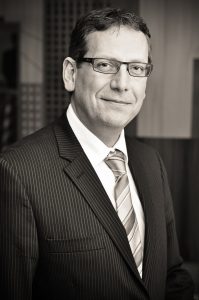 Tim has over 30 years of experience as a proactive Risk Mitigator, in Executive Protection, and as a Security Expert. He served 17 years with Canada's largest professional Investigation and Risk Mitigation company in a variety of roles including Senior Vice President during which time the company completed a total of 17 mergers and acquisitions. Supplying strategic and operational leadership in Canada, the Territories, and internationally, Tim led a team of over 900 highly specialized professionals, providing solutions for all levels of government, legal, insurance, and Fortune 500 companies. He's a specialist in areas such as highly regulated environments, including critical infrastructure, energy, pipeline, extractive, and marine security and safety.
Prior to his work here in Canada, Tim served 20 years as a Senior Detective with the London Metropolitan Police in England. His career spanned national and international investigations across Europe, Africa, America, and the Caribbean. A specialist investigator in homicide, organized crime, drug trafficking, and armed robbery, Tim served as a senior Crime Scene Manager and Court Expert in narcotics, firearms, and forensic analysis. A member of Professional Standards, he completed specialist threat risk assessments, design, and implementation of human safety policy for politicians, terrorism suspects, and protected witnesses. His work also earned him multiple commendations for professionalism and dedication to duty, including a Director's commendation from the FBI for a joint international operation.
Active in the investigative community
Tim is the Vice President of the Canadian Association of Professional Investigators and President of the Alberta Association of Professional Investigators. He's also an active member of a number of groups, ranging from the International Mining Security Working Group to the Canadian Council of Aboriginal Business. He also holds Enhanced Reliability Security Clearance from the Government of Canada.
"I am really excited to be working with Tim. His track record and accomplishments in the industry and past success in risk mitigation will be a fantastic addition to our team and especially for our clients," said Robert Burns, President of Paladin Risk Solutions.
"The addition of Tim's valuable experience, knowledge, and hands-on approach will continue to move Paladin Risk further into international and global markets," added Mike Lantz, Vice President of Paladin Risk Solutions.
Tim's goal in his new role is to continue to make Paladin Risk Solutions the 'Best in Class' service provider. He's also looking to drive value for the clients while providing exceptional risk mitigation solutions.
Please join us in welcoming Tim Houghton to Paladin Risk Solutions!